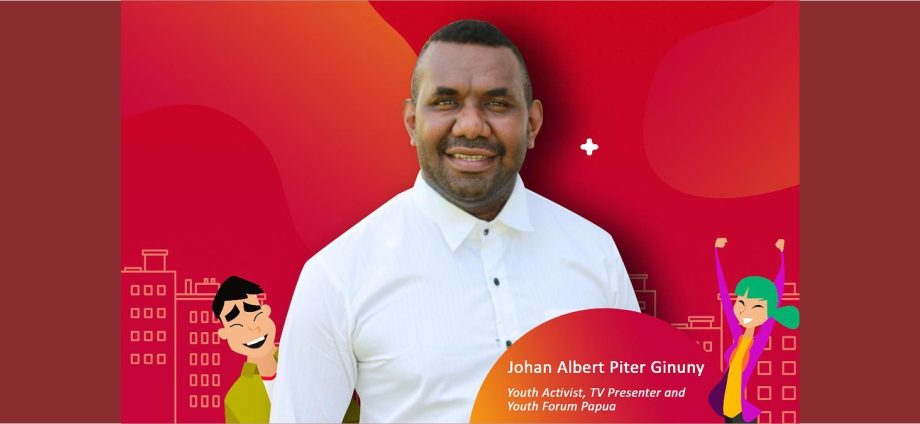 RumahMillennials.com | Johan Albert Piter Ginuny @piche_ginuny.mc was born in Jayapura 17 September 1989. He finished his senior high school in 2007 and continued to work on a company for about four years. After that, he went to University of Yapis Papua and accomplished his Bachelor degree from 2010 to 2015.
Before that, in the University, Piche gain many achievements such as Tourism Ambassador, GenRe Ambassador, and He represented the University and winning all competitions he enrolled. His organisational experiences are one of his eagerness to inspire young people in Papua. He has involved in a youth organisation Independent Youth Forum Papua as his base organisation and some youth communituies.
Furthermore, by joining organisations, he is well-known as one of the inspirational Papuan youth in Papua. The most important thing about this activities is to inspire many young people to utilise their young age. Additionally, from 2013 to 2015, he was one of the volunteers in UNFPA Indonesia as Youth Advisory Panel (YAP).
Lastly, in 2016 he was the delegation for Indonesia – China Youth Exchange Program and obtained Australia Award Scholarship. Moreover, in Papua, he worked as Master of Ceremony, TV Presenter, also in a local NGO namely SAGU Foundation as Community Services.
Experiencing work on public communication, he has developed his own Public Speaking Training in Papua Annually. Now Piche has been Studying Master Of Community Development in Murdoch University, Perh, Western Australia. 
#RumahMillennials 
#CommunityAmbassador2018
#Berdaya#Berkarya#Bermakna